IMAGINED DANTE
.
Imagined Dante is trilogy, a film project around the potential dialogue between the different artistic processes of cinema and dance. The artistic work of dance company Emio Greco | PC , ICKamsterdam, based in Amsterdam, Holland is its departure point. In Imagined Dante, Dante's Inferno, Purgatorio and Paradiso serve as inspiration and structure.
Maite Bermúdez follows the creative processes of the dance company and captures the artistic approach of its choreographers/directors, Emio Greco and Pieter C. Scholten.
At this moment the last part of the trilogy is being produced.

I. Imagined Hell 2008 | 48'| HDV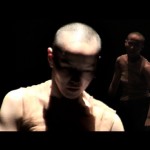 A documentary film based on two creative processes: the acclaimed dance performance HELL, created by dance company Emio Greco | PC – premiered in 2006 (Amsterdam, Holland) – and the personal cinematographic interpretation and inspiration by film director and scriptwriter Maite Bermúdez. Avoiding descriptions of creative methods and following her previous cinematographic research on movement (the documentary Double Skin/Double Mind), Maite Bermúdez in Imagined Hell tries to assimilate and appropriate the inspirations, structures and outcomes of a dance creative process in a cinematographic language, while showing the everyday and human sides of it.

Credits
Direction and Script Maite Bermúdez | Executive Producer Bertha Bermúdez| Associated Producer Maite Pascual | Cinematography Javier Allegue | Editing Virginia García del Pino | Sound Editor Michal Zasowski | B&W Dancers Photographs Laurent Ziegler | Choreographers Emio Greco | Pieter C. Scholten | Dancers Sawami Fukuoka, Vincent Colomes, Suzan Tunca, Nicola Monaco, Marie Sinnaeve, Ty Boomershine, Marta Lopez and Emio Greco | Assistant to the choreographers – Bertha Bermudez Pascual.
Festivals
CINEDANS DANSFILMFESTIVAL, Amsterdam, NL 2008
FILMSTOCK FILM FESTIVAL, Luton, UK 2008
THE FEMALE EYE FILM FESTIVAL, Toronto (CN), 2009
FESTIVAL ITINERANTE DE VIDEODANZA, Puebla Mexico (Mx), 2009
VIDEODANSE- CENTRE POMPIDOU, Paris (FR), 2009
DANCE CAMERA WEST, Los Angeles (USA), 2009
CINESTRAT Festival de Cine Documental Spain (SP) ,2009
TENERIFE FILM FESTIVAL, London (UK), 2009
Awards
Best Avantgard Film documentary at THE FEMALE EYE FILM FESTIVAL, Toronto (CN), 2009
Nominated as best documentary at TENERIFE FILM FESTIVAL, London (UK), 2009
---
II. Imagined Purgatorio 20′ HD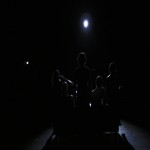 In the performance [Purgatorio] POPOPERA, electric guitars and a new approach to dance movement and composition are addressed. What is real and what is not? Maite Bermúdez focuses on the area between fiction and reality, between documenting and inventing. She frames the performance from different perspectives, mixing its structure with city landscapes, rock and roll and personal comments, statements and reflections from the dancers.
In Purgatorio the dance creative process is not the focus but that which resonates from the performance and the imaginary world that can be created around the idea of Purgatorio.
Premiered at Cinedans in 2011, this documentary-fiction short movie has been presented at various international film festivals.
III. Imagined Paradiso 12′ HD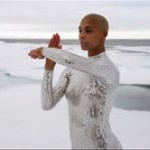 Imagined Paradiso is a 12′ screendance film. Landscapes, sounds, movements narrate an endless trip through horizons. Tilting, diving, panning and searching the camera is dancing in dialogue with a moving body.
Imagined Paradiso is also part of the interactive installation PARADISO – sense + spaces.